Mohenjo Daro Movie Review from top publications & Bollywood critics.
Average Ratings
2.0

/5

Reviews Counted
 7
Positive
 3
Neutral
 2
Negative
 2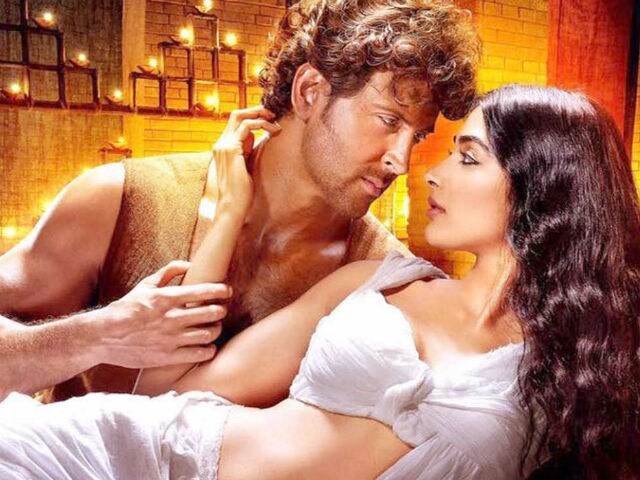 Ratings:2.5/5 Review By: Sweta Kaushal
Site:Hindustan Times
Except for the distorted Hindi and weird headgear, writer-director Ashutosh offers little for the viewer who wants to watch a period drama – a peek into the ancient civilization. Mohenjo Daro looks like a hangover of a bad cocktail – one that mixed Lagaan and Jodhaa Akbar.
Ratings:2/5 Review By:Saibal Chatterjee Site:NDTV
Mohenjo Daro is a massive mess that the loose-limbed Hrithik Roshan cannot yank away from its mediocrity, no matter how hard he tries.
Ratings:3.5/5 Review By:Srijana Mitra Das Site:TOI
Mohenjo Daro should've had many more grand moments. As it is, it's less Ben Hur and more Amrapali – sans the sex appeal of Vyjanthimala's bustiers. However, its scale and imagination make it an interesting watch – as does the intriguing notion of Hrithik as India's first pratham sevak.
Ratings:2/5 Review By:Rohit Bhatnagar Site:Deccan Chronicle
Telling a story of 2016 BCE in the present day can be problematic if it's not made well, and that's Mohenjo Daro's downfall. The movie is also reminiscent of 'Kites', which is a revenge saga, with an urban backdrop.

Watch 'Mohenjo Daro' if you're still stuck in the '80s or '90s, or just enjoy a steaming mug of coffee in the rains instead. 
Ratings:0/5 Review By: Kamaal Rashid Khan
Site:YouTube
Ratings:1.5/5 Review By:Shubhra Gupta Site:Indian Express
Hrithik, as attractively tousle-haired as he's been and weathering well, is in practically every frame and you can see him working it hard. But this one is a lost cause: can someone dig up a better comeback for him?
Ratings:2.5/5 Review By: Mayank Shekhar
Site:Mid-Day
There isn't as much wrong with this film as the fact that you wonder what's good about it. By the end of the film, you will be spectacularly bored by this humourless spectacle. And the question in your head is less likely to be: 'What is going on?' and more likely to be, 'Why is this going on forever?'
And Here are some funny tweets by KRK…Have fun!!
It's interval n what a Hutiya' kahiyat n Kadarchod film #MohenjoDaro! Bangistan is Sholay compare to this greatest chutiyapa of all time.

— KRK (@kamaalrkhan) August 11, 2016
#MohenjoDaro is the worst film I have ever seen in my life so I give -5* to this crap. Director Ashutosh shud be hanged till death for joke.

— KRK (@kamaalrkhan) August 11, 2016
#MohenjoDaro is cheapest n worst historical film ever made in India so director association shud suspend Ashutosh's membership 4Such a joke.

— KRK (@kamaalrkhan) August 11, 2016
#MohenjoDaro is one more proof that no actor hear the script n each actor does a film for a director n big banner only.

— KRK (@kamaalrkhan) August 11, 2016
I will give you ₹5000 if you will watch #MohenjoDaro without abusing director, actor n producers. It's my challenge to each one of you.

— KRK (@kamaalrkhan) August 11, 2016
Any critic who has a little shame, can't give more than -1* to #MohenjoDaro!

— KRK (@kamaalrkhan) August 11, 2016
Sarkar @RGVzoomin you will be proud of #RGVKiAag after watching Ashutosh's Aag #MohenjoDaro!

— KRK (@kamaalrkhan) August 11, 2016
According to Ashutosh, first Bhojpuri ppl came in the world so ppl were speaking Bhojpuri in #MohenjoDaro time also. Lol! What a Chutiyapa!

— KRK (@kamaalrkhan) August 11, 2016